[Times of India] Govt alerts dist health dept on Coronavirus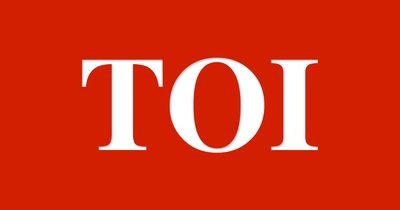 Nashik: The directorate of health services of the state government has instructed the district health department to strengthen its screening, diagnosis and treatment system against novel coronavirus (nCov) that broke out in China.
Civil surgeon Suresh Jagdale confirmed about the directives received by the district health department for taking preventive measures against coronavirus.
Jagdale said that all hospitals in the city and district have been instructed to provide information about severe acute respiratory infection and influenza like illnesses under which children below five years of age may suffer from pneumonia and others may grapple with sudden fever, cough, sore throat and breathlessness.
He said that the national virology institute based in Pune is equipped with the machinery to check if a person is affected by any virus.
Further, the health department has been instructed to spread awareness about coronavirus and the methods to contract the virus or any kind of infection. These methods include proper way of washing hands, disposing bio-medical waste, etc.
The department has also been instructed to ensure that ventilator systems and life-saving machinery is kept at stand-by at hospitals.
Health officials said that there is no specific medicine for coronavirus and that the treatment is the same one that is used for treating influenza.
They also said that medical superintendents of all rural hospital as well as medical officers at the primary health centres have been alerted about the measures to be undertaken if they come across patients with influenza like symptoms.

wuhanupdate.com health Govt alerts dist health dept on Coronavirus
Related News
UW Health, UW-Platteville taking precautions regarding new strain of coronavirus The Daily Cardinal
Health Minister visits Preah Sihanouk airport after the first Novel Coronavirus infection Khmer Times
Govt faces difficulties in getting aid to Indonesians in locked-down Wuhan - The Jakarta Post Jakarta Post
State health department braces for coronavirus in Utah KJZZ
Westfield Health Officials: Coronavirus a 'Serious' Concern. What You Should Do TAPinto.net
More News in Health
Chinese state media are livestreaming footage of the construction of a 1000-bed hospital in Wuhan that is being built in a bid to contain and treat patients suspected of contracting coronavirus. The rapidly spreading virus,
Local health officials say no one has reported a suspected case of infection in Stark County. Local health departments say they're prepared to battle the coronavirus spreading in China if it shows up here. So far, Stark
AP, Xiong Qi Public health officials around the world worked to respond to the fast-growing outbreak of the new coronavirus from China on Tuesday. The World Health Organization announced that it would send international health
Public health officials around the world worked to respond to the fast-growing outbreak of the new coronavirus from China on Tuesday. The World Health Organization announced that it would send international health experts to China
PETALING JAYA: The Health Ministry has confirmed three more cases of the novel coronavirus (2019-nCoV), bringing the total number of such cases in Malaysia to seven. Health director-general Datuk Dr Noor Hisham Abdullah said that two